Domonique Wyatt OG / OC
Oklahoma Panhandle State University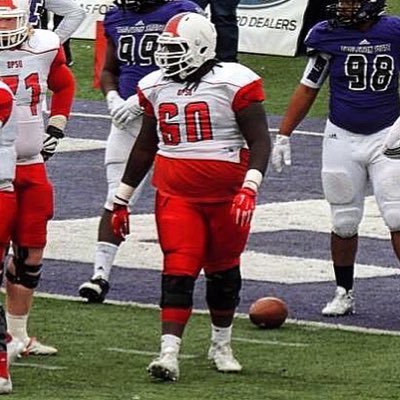 Q) what are your true measurements , I hate using team sites because they are often unreliable
A) 6'2 329lbs
Q) What major programs recruited you coming out of High School ?
A) Some people may not know I only played 1 year of High School Football which was my senior year.
I did pretty good as was decently recruited. I was offered a scholarship from 2 D1 programs; Arkansas State &
University of Arkansas at Pine Bluff. I also was being offered a preferred walk on spot by the Razorbacks, University of Arkansas.
I was also being recruited by ULM, Louisiana Tech, Southeast Missouri and UCA.
I also had a bunch of D2 offers and talked with some Juco schools as well.
Coming out of high school and only playing 1 year of football
I didn't have the confidence and trust in my abilities to play major D1 football and really didn't know what a Juco was
so I went with D2 Oklahoma Panhandle State University. I…
[Read More]